Agricultural Solutions
Solar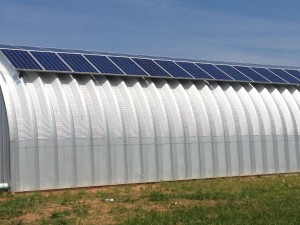 To remain sustainable, agricultural businesses need to control energy costs. Renewable energy such as solar and wind can provide an environmental solution which is more cost effective and efficient.
We start with an onsite meeting to discuss your energy requirements, familiarize ourselves with your specific equipment needs, gather the needed solar energy data, and review the land and buildings to determine the optimal placement of a an energy array. We then prepare a customized plan for harnessing the solar energy potential of your buildings and property.
All our solar systems are capable of remote monitoring and have apps for smart phones so you can see the solar production in real time from anywhere.
Solar power is 100% clean energy without added noise or pollution. It is a renewable resource and requires minimum maintenance for many years of positive return.
Energy Storage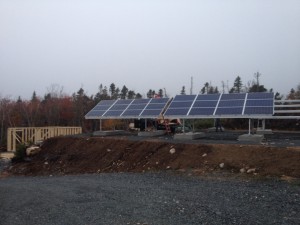 Farms need energy to run farming equipment, feed stock, milk cows and support food production. Energy storage solutions such as Ampower battery banks lets you store power for later use, so you can consume all the energy you produce with wind or solar power and control your energy costs. Batteries also provide an energy backup when the power grid is down, reducing the risk of lost production and protecting your agricultural investments.
Energy Audits
Not sure where to start? A full energy efficiency audit by our trained auditors will give you a full analysis and report of your energy use and identify opportunities for enhanced efficiency to improve environmental performance and save your business money.
Peace of Mind
At SunAir we use Canadian-made products as much as possible. We seek out high quality products with great warranties that make us proud to install and stand behind. Our team is experienced, well-trained and certified to ensure quality workmanship. And we service what we sell so you can rest easy.
Financing and incentives are also available to qualifying businesses. Farm Credit Canada also provides incentives and financing options.
Products
SunAir installs and services a variety of products from various manufacturers.  We research what we sell, and only work with high quality products.
The products below is not a complete list, but some products typical of agricultural installations.  Before we install any products, we carry out our energy audit so we can recommend the best fit for your precise needs.